Patchwork Loves Embroidery

Delightful designs from Down Under!


1,000 Clever Sewing Shortcuts and Tips Book

This big little book is packed full of the best hands-on insider sewing tips from the popular sewing website PatternReview.com.


101 One-Yard Wonders Book

This is a fantastic book of 101 wonderful sewing projects as well as great basic information for beginning sewists.


50 Little Paper-Pieced Blocks by Carol Doak

This wonderful book gives you 50 different 3" paper-piecing patterns for designs that fit perfectly into Carol's Keepsake Frame Cards and also work wonderfully as ornaments.


A Scrapbook You Can Sleep Under

Put together a variety of T-Shirt sizes and colors for a fresh approach to quilt design, especially with Lauren's "sew, then cut" technique.


Any Season Robe by Cindy Taylor Oates

Another winning book by Cindy Taylor Oates, this one features three different versions of robes, plus patterns for a laundry bag and travel bag.



Out of Stock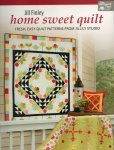 Home Sweet Quilt

Give your home a modern-traditional look with fresh, easy quilts from Jillily!


Lessons from Mama

This book from Atkinson's Designs provide 12 easy to follow lessons that will improve and expand your range of quilting techniques.



Out of Stock
Make It Modern

This new book from Ann D. Hansen has five contemporary designs to help you make it modern, make it simple, and make it NOW.


Midnight Quilts by Lerlene Nevaril

Move over LIME ... there's a NEW NEUTRAL in town, and it's called BLACK! "Midnight Quilts" by Lerlene Nevaril gives you 11 sparkling projects to light up the night.



Out of Stock
Mini-Mosaic Quilts Book

We love this brand new book from Paula Doyle!


Modern Minimal

This just-released book by Alissa Haight Carlton is guaranteed to inspire you!


Modern Patch Work

Expand your skills with new designs and techniques from the best-selling author of "The Practical Guide to Patchwork".


Put Some Charm in Your Quilts

Connie Kauffman's new book, "Put Some Charm in Your Quilts (TM)" has nine fabulous projects to inspire you with options for paper-piecing or traditional piecing.


Quilt Batik!

Why are batiks so popular? They're beautiful! This collection of patterns will help you make the most out of our beautiful batik fabrics.


Quilts of Praise

Bring your favorite Christian hymns beautifully to life.


Simply Fat Quarters

Brand new from It's So Emma, there are 10 sweet quilt patterns in this timely book, all designed for use with fat quarters.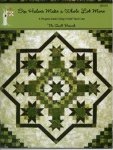 Six Halves Make a Whole Lot More

We can't wait to dive into this book by Susan Knapp & Mary Jane Mattingly of The Quilt Branch!



Out of Stock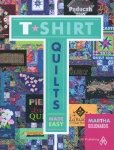 T-Shirt Quilts Made Easy by Martha Deleonardis

This brand-new book by Martha Deleonardis features 10 projects with easy planning guides, block charts and block set guides for super easy designing and sewing.