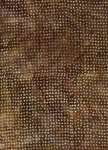 Brown Boomerangs

This great blender from Kaufman is a medium to dark hand-dye background with tiny beige "boomerangs" (or chicken feet) in an all-over design.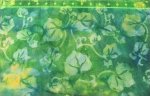 Green/Blue

Green/blue/purple mottled background batik with wood block leaves/vines.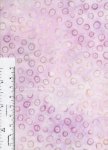 Palest Lilac Circle Print Batik

This Kaufman Artisan Batik has pale violet and lilac circles and dots on the palest lavender tonal background - beautiful blender or background!


SALE:
$ 13.50

$ 10.25

per yard