Asteria Wide Backing

Wide back batik from Timeless Treasures


Beach Blender Batik

Beach Blender Batik


Tonga Almond Blender

Gorgeous light almond background with barely-taupe woodblock flowers and leaves, along with some discreet splashes of yellow. Wonderful background fabric!



Out of Stock
Tonga Almond Floral

This Tonga batik from Timeless Treasures has a beautiful almond background with sepia, tumbleweed and goldenrod woodblock flowers & leaves. The print has a Jacobean feel to it.


Tonga Apricot-Peach

This gorgeous apricot blender from Tonga batiks has pale dots trailing all over it, with touches of peach in the marbled background.


Tonga Aqua Tonal

This is the aqua batik we'd nearly given up on finding! Not blue, but not green ... perfectly aqua in a rich textured tonal from Tonga Batiks.


Tonga Aquamarine and Sunshine

This lovely Tonga batik is a deep aquamarine color with a sunshine-colored woodblock print of fairly large leaves. You can't help but think about a summer day on the water when you see this piece.


Tonga Bright Green with Orange/Yellow Fans

This Tonga batik features bright orange/yellow "fans" printed on a bright spring green background.


SALE:
$ 12.25

$ 9.99

per yard




Tonga Butter Branches Batik

This great ivory woodblock print of branches, leaves and flowers on a butter-yellow background is a superb blender.


Tonga Canary and Tangerine

Sunny canary yellow Tonga batik has a sweet small to medium scale tangerine woodblock print.


Tonga Cloud Batik

Beautiful nearly-white background with very pale grey-blue woodblock medallions. Great background fabric.


Tonga Coral Batik

Pale melon background with vivid tangerine and "mac & cheese" batik woodblock tropical flowers -- beautiful tone-on-tone in shades of light orange.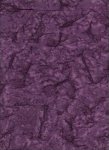 Tonga Deep Aubergine

This Tonga batik is a gorgeous deep, dark purple aubergine with incredible depth and texture. (4/15/13 - It's out of stock right now but we have more on order so check back in the next week or so!)



Out of Stock
Tonga Deep Plum Branches on Fuscia Batik

This lovely fuscia batik features a chop print of clusters of branches in a deep plum from the Tonga Nature collection.


SALE:
$ 12.25

$ 10.25

per yard




Tonga Deep Violet Zig-Zag Batik Print

This Timeless Treasures batik is a deep violet zig zag print that will give lots of motion to your project.


SALE:
$ 12.25

$ 10.25

per yard




Tonga Floral on Mauve/Melon/Lavender background

This batik features a lovely hunter floral woodblock print on a mottled mauve, melon & lavender background from the Tonga Nature collection.


SALE:
$ 13.50

$ 11.50

per yard




Tonga Forest Green w/Multi-Colored Floral Chop Print

This lovely Tonga batik features multi-colored wood chop floral prints on a jungle green background, part of the Tonga Nature collection.


SALE:
$ 13.50

$ 11.50

per yard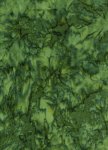 Tonga Jungle

From Timeless Treasures, this hand-dye batik has a deep, luxurious velvety appearance.


Tonga Jungle Toss Batik

This gorgeous Tonga batik features tossed flowers of pale green, straw, lavender, magenta on a gorgeous jungle green background from the Tonga Nature collection.


SALE:
$ 13.50

$ 11.50

per yard




Tonga Lattice Batik

You'll get great texture with this sage and taupe tonal batik, which features a very pale gray lattice print all over.


Tonga Malt Batik

This creamy malt batik print from Tonga Batiks is so faint it reads like a marbled hand dye. Fantastic background fabric!


SALE:
$ 12.50

$ 10.25

per yard




Tonga Mossy Leaves

This lovely mossy green Tonga batik has ivory, pale gold and light periwinkle woodblock-print leaves scattered across it.


Tonga Opal Roses Batik

This pale yellow-beige background has deep green and plumb stencil-like roses through. Although it's called "opal", it reminds us of stained glass.


Tonga Parakeet Multi

This sweet parakeet-green background has yellow, peach and orange leaves and flowers scattered across it.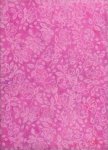 Tonga Pink Floral Batik

Beautiful medium (bubblegum) pink with creamy block vine & floral block print.


Tonga Red Tonal

This beautiful red tonal batik from Tonga Batiks is the color of wild strawberries - very versatile red! No pink tones or orange tones ... simply red.


Tonga Royal

Rich and luxurious, this royal blue hand-dye batik is from Timeless Treasures' Tonga line.



Out of Stock
Tonga Sapphire Dots

This fun Tonga batik features green, lime and yellow dots on a variegated sapphire blue background. It reminds me of a slow-moving, sun-dappled river on a summer's day.


Tonga Silver Leaves Batik

Beautiful pale gray batik background with small tossed darker gray seeds. Wonderful background fabric!


SALE:
$ 12.50

$ 9.99

per yard




Tonga Slate Leaves

Beautifully cool denim blue Tonga batik is in the grayish-blue family. This is a lovely tone-on-tone woodblock wax resist design that works well in all seasons.


Tonga Snow with Trees

Gorgeous snowy background with timberwolf-colored woodblock trees - fantastic wintery print!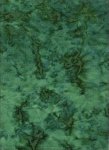 Tonga Spruce Batik

This rich deep forest green hand dyed tonal batik has incredible depth and texture. This is a very dark green you will love.


Tonga Stone with Dots

This lovely Tonga batik has a soft taupe/stone background with little tan dots. This piece will work well with so many fabrics!


Tonga Straw Batik

We love this straw colored tonal batik with darker gold and brown branches strewn across it. Gorgeous blender that works as a background with darker fabrics.


Tonga Tangerine Tonal Batik

Gorgeous tangerine hand-dye batik - this is the Pantone 2012 Color of the Year, with good reason! Very rich, very versatile.


Tonga Tomato Red Paisley

From Timeless Treasures' Tona line of batiks, this is a tomato-red marble with a paisley and splash tone-on-tone design.


Tonga Unmellow Yellow and Tangerine

This Unmellow Yellow Tonga batik has a woodblock pattern in tangerine that is reminiscent of Native American blanket and bead designs. Gorgeous and unusual Southwest-inspired print!


Tonga Wisteria Batik

Beautiful wisteria tonal batiks with darker wisteria and pink flowers and vines swirling throughout.