Angels in the Stars Lap quilt Kit

Jim Shore's "Angles in the Stars" Lap Quilt Kit


Any Season Robe by Cindy Taylor Oates

Another winning book by Cindy Taylor Oates, this one features three different versions of robes, plus patterns for a laundry bag and travel bag.



Out of Stock
Charming Traditions Table Topper Kit

Jim Shore's Christmas Traditions "Charming Traditions Table Runner"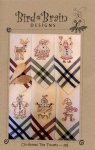 Christmas Tea Towels

Have some holiday fun making pretty tea towels that are useful too!



Out of Stock
Circus Face Mask

Life is a Circus Mask


Creative Grids I Heart My Quilting Friends Ruler

We "Heart" this great little ruler from Creative Grids!


Fabricadabra

Fabracadabra Face Mask


Frosty Family Wall Hanging Kit

Jim Shore's "Frost Family" Wall Hanging Kit


Gazebo Table Topper

Gazebo Table Topper


Gift Mixes!

Gift mixes and bags in which to present them!


Gingerbread House Table Runner

Gingerbread House Table Runner


Glitter in my Veins Face Mask

Glitter in my Veins Face Mask


Hexagon Table Topper

Jim Shore's Hexagon Table Topper


Hexagon Tree Skirt Kit

Jim Shore's "Hexagon Tree Skirt" Kit


Merry Christmas Y'all Face Mask

Merry Christmas Y'all Face Mask


Mind Your Mama!

Calling all Redwork lovers! We've got a complete kit for you to make the popular "Mind Your Mama!" quilt.


Multi I'm Actually Smiling Digital Panel 36in, 9in x 6in blocks

I'm Actually Smiling Digital Panel


My Favorite Earrings

My Favorite Earrings


Out of Bed Face Mask

Sassy Face Mask


Patchwork Loves Embroidery

Delightful designs from Down Under!


Peace & Cute Shoes

Peace & Cute Shoes Face Mask


Peeking Through The Windows Lap Quilt Kit

Jim Shore's Peeking Through The Windows Lap Quilt


Steppin' Out!

Calling all Flirty Girls!


The Card Table Playhouse

Create fun and adventure that your child will love now and remember forever!


The Well Dressed Snowman
SALE:
$ 9.00-$ 45.00

$ 9.00-$ 38.25





Watercolor Cross Wall Hanging Kit

Light glows from the cross in our Watercolor Cross kit.


Winter Melody

Winter Melody


Sew What? Sewing Tin

Sew what? I Stitch in the Ditch. Don't Hem Me In!


Animal Stackers

From Bird Brain Designs, an adorable collections of animals designed for tea towels but suitable for so much more!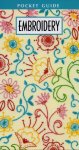 Embroidery Pocket Guide

New to redwork or hand embroidery? Need a refresher "course"? Try our handy pocket guide to embroidery!


Eazy Peazy Gifts Book

We can't say enough good things about this great book from Eazy Peazy Quilts!


Everyday Totes Book

Love bags? You'll relish the patterns in this fabulous book of Everyday Totes!


1,000 Clever Sewing Shortcuts and Tips Book

This big little book is packed full of the best hands-on insider sewing tips from the popular sewing website PatternReview.com.


101 One-Yard Wonders Book

This is a fantastic book of 101 wonderful sewing projects as well as great basic information for beginning sewists.


Quilter's 120 Inch Purple Flip Tape Measure

It's PURPLE! The tape measure every purple-lovin' quilter needs in her toolbox!


Bohin Small Screwdriver Set

Super gift idea! Bohin small screwdrivers in sets of two (2) that are just right for sewing machines.


Blossoms & Bloomers

This adorable pattern from Favorite Things is so versatile! Pattern includes templates and instructions to make a hat, jumper or top and bloomers for sizes ranging from newborn to Size 5.


EZ Quilting Easy Angle Ruler 4.5 Inch

Welcome our latest addition to our EZ Quilting family - the 4.5" Easy Angle ruler! Don't need the larger version? Try this one!


Feathered Star Note Cards

Printed with a print of one of Quiltworx Feathered Star quilt, this set of cards includes 2 each of 4 different designs as shown.


Fore! Wall Hanging Pattern and Kit

Are you or someone you love a golfer? There's plenty of time for you to make this darling 6"x22" wall hanging in time for Christmas! Use your own fabrics, or use our kit for a delightful gift for someone special. If you're friends with a quilte


Foxglove Cottage Embroidery Needle Sampler

Are you a hand embroiderer? Have you tried Jeanne Kimball's Foxglove Cottage embroidery needles? They're our most favorite needle for hand embroidery, and this sampler package gives you five different sizes to try.


Gift Certificates

Not sure what to buy that favorite quilter in your life?


I Pledge Allegiance Wall Hanging

This is a quilt-as-you-go flag! When the top's done then you're done [well, you do need to attach the included binding]!


Kaufman Artisan Batiks

Only one left! Beautiful reds and blues in this 2.5" roll of 40 strips from Robert Kaufman Artisan Batiks has almost a patriotic feel to it. Pair it with our metallic sunburst and Fast Forward pattern from Jaybird Quilts for a winning combination!


Leftovers Fabric Pack

Let us surprise you with a package of LEFTOVERS! You'll receive at least ONE YARD of very usable scraps, postage (in the USA) included.



Out of Stock
Little Charmers

Don't you love this adorable little dress from Indygo Junction?


Mariner's Compass Note Card Set

These gorgeous cards are perfect for sending short notes to the special people in your life! Each set includes 8 cards and 8 envelopes - two each of four (4) unique designs. Simply gorgeous!


Mind Your Mama! Block of the Month

Calling all Redwork Lovers! We've taken Eazy Peazy Quilts' adorable new "Mind Your Mama" pattern and broken it out into a Block of the Month program we're sure you'll enjoy. What a great gift for that special youngster in your life!


New Year's Eve Wall Hanging

Ring in the New Year with this 6" x 22" wall hanging from Patch Abilities!


SALE:
$ 9.00-$ 18.00

$ 8.00-$ 15.00





Night Before Christmas Redwork Pattern and Kit

"The children were nestled all snug in their beds…" is embroidered on the border of this darling pillowcase, using Crabapple Hill's sweet and dreamy design.


SALE:
$ 10.00-$ 34.99

$ 10.00-$ 29.00





Non-Stick Pressing Sheet

I know what you're thinking - just another pressing sheet.



Out of Stock
Perkie Poinsettia Wall Hanging

Welcome your guests with this lovely "Noel" wall hanging, featuring Patch Abilities "perkie poinsettia.


SALE:
$ 9.00-$ 18.00

$ 8.00-$ 15.00





Pumpkin Head Wall Hanging Kit

Are you or someone you love a scarecrow lover? Our wall hanging kit (13" x 15") comes complete with everything you need to complete the project: all fabrics for the top, back & binding, complete pattern with illustrated instructions, batting, embroi


Put a Hexie on It!

Are you a Hexie lover? Or are you tempted at the thought but intimidated about trying this popular English Paper Piecing method? Perhaps you have a friend who loves Hexies or wants to give them a go.


Quilt Happy Micro Sticky Novel

These charming little sticky-note books make great gifts for anyone, but especially quilters.


Quilter's Flip Flops

Cute & comfy Quilter's Flip Flops!


Rock Candy Table Topper Pattern

Rock Candy! Use Jaybird Quilts' new pattern to create this hexagon-shaped table topper.


Rough Stones Quilt Pattern and Kit

Gleaming emeralds sparkle in this contemporary quilt. Mismatched sizes take the need for perfection off the table for built-in success! The movement of the blocks keeps your eye flowing through the quilt.


Santa

Who wouldn't love to receive this adorable little wall hanging this year? Our wall hanging kit (13" x 15") comes COMPLETE with everything you need to make this project: all fabrics and wool felt for the top, background, back and binding,


Snow Folk

You can easily make these six ornaments in time for gift-giving this year! Our kit is COMPLETE with everything you need to make each ornament: Felt for 6 ornaments, complete patterns with illustrated instructions, embroidery floss and gold string, along