Appalachian Memories Quilt Kit

Grandpa's quilt takes us on a journey through the Appalachians.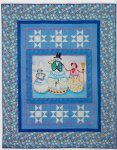 Frosty Family Quilt Kit

Jim Shore's Frosty Family Quilt Kit


Park Bench

Won't you join us on a walk through through the park?


Steppin' Out!

Calling all Flirty Girls!


Sparkling Gems

From Annie Unrein of "By Annie", this bright and happy quilt features twelve 15" blocks made from batiks, white on white background and a cute multicolored dot on black print.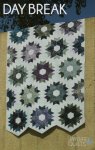 Day Break Quilt Pattern and Kits

Welcome the morning with this lovely Day Break quilt!


Disco Quilt Pattern and Kits

Dream of dancing the night away? Let the mirror ball effect of this quilt carry you away!


Oasis Quilt Kit or Pattern

Turn your bedroom into the Oasis in your dreams!


Bowman's Beach Quilt Kit or Pattern

We fell in love with the soft beauty of Bowman's Beach!


Lone Star Pizzazz

You will amaze your family and friends when you make this gorgeous quilt!


SALE:
$ 40.00-$ 275.00

$ 32.00





Night Sky Quilt Kits

You should have heard the gasps when this quilt was revealed at Market!


Migration Quilt

BRAND NEW from Debby Maddy at Calico Carriage Quilt Designs: MIGRATION!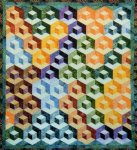 Double Dip Quilt Pattern and Kit

Have you always wanted to make a Tumbling Blocks quilt but were afraid of the "Y" seams?


Josephine's Knot Quilt Kit

Josephine's Knot is a stunning new pattern from Debbie Maddy - one that looks complicated but is made easy with her wonderful directions.


Labyrinth Quilt Kit

Our Labyrinth Quilt Kit contains an exquisite collection of batiks, and is available in a lap size kit, or queen size kit.


Quick Delivery in Blue and Brown

We just love this pattern from Bean Counter Quilts!


Tango Quilt Pattern and Kit

This fun quilt is made in short order using Creative Grids ® "Spider Web" ruler.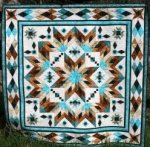 Taos Quilt Kit

Our "Taos" quilt kit includes approximately 18 yards of gorgeous batiks, carefully selected to bring out the beauty of this pattern by Whirligig Designs. We now have this kit in four colorways!


Wildflowers Quilt

Bring the beauty of wildflowers indoors with this fresh & cheery quilt.


Xanadu Quilt Kit

This colorful quilt from Blue Underground Studios is perfect for showcasing batiks in a variety of sizes!