Exploding Heart

Exploding Heart


Feathers Quilt Pattern

Feathers Quilt Pattern


Haystacks Lap Quilt

Haystacks - a Cut Loose Press design from Judy and Judel Niemeyer!


SALE:
$ 15.00-$ 175.00

$ 15.00-$ 148.75





Bad Girls of the Bible Stained Glass Window Kit
Mind Your Mama!

Calling all Redwork lovers! We've got a complete kit for you to make the popular "Mind Your Mama!" quilt.


Portrait of a Lady

Don't we all love a good story, especially when it relates to someone special in our lives?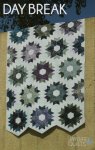 Day Break Quilt Pattern and Kits

Welcome the morning with this lovely Day Break quilt!


Cattails Quilt Pattern and Kit

From Judy Niemeyer and Quiltworx, Cattails is a beautiful lap or wall quilt.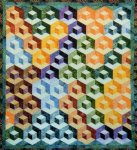 Double Dip Quilt Pattern and Kit

Have you always wanted to make a Tumbling Blocks quilt but were afraid of the "Y" seams?


Feathered Star Quilt Kit and Pattern

New from Brad and Judy Neimeyer - Feathered Star Walling!


Juggle Quilt Pattern and Kit

This free-spirited quilt pattern from Thimble Blossoms is perfect for the new Honeycomb packs!


Labyrinth Quilt Kit

Our Labyrinth Quilt Kit contains an exquisite collection of batiks, and is available in a lap size kit, or queen size kit.


Night Sky Quilt Kits

You should have heard the gasps when this quilt was revealed at Market!


Northern Lights Quilt Pattern and Kit

This dramatic quilt is put together quickly and easily using the Hex N More ruler. The pattern gives you directions to create five different sizes of quilts (baby, lap, twin, queen or king) and is a great way to show off some beautiful quilting. Use y


Quick Delivery in Blue and Brown

We just love this pattern from Bean Counter Quilts!


Rough Stones Quilt Pattern and Kit

Gleaming emeralds sparkle in this contemporary quilt. Mismatched sizes take the need for perfection off the table for built-in success! The movement of the blocks keeps your eye flowing through the quilt.


Solstice Quilt Pattern and Kit

There is no reason to be afraid of curves in this stack and shuffle curvy quilt! There are no templates, so no two will be exactly the same. Stack, cut and shuffle – that is all there is to achieving this innovative design.


Tango Quilt Pattern and Kit

This fun quilt is made in short order using Creative Grids ® "Spider Web" ruler.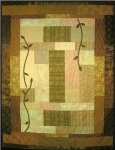 The Clearing

Let this quilt take you to the secret part of the forest. The Clearing is the quiet, calm and peaceful center of a beautiful piece of nature at its best. Bring a slice of the outdoors inside with this wonderful lap quilt (58" x 74").


Wildflowers Quilt

Bring the beauty of wildflowers indoors with this fresh & cheery quilt.