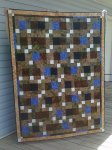 A Quick Delivery Quilt Pattern

Quilt pattern in two sizes -- crib and lap -- perfect for batik fabrics.


A Yuletide Snowflake

We love this new-technique Bethlehem Star from Fig Tree Quilts!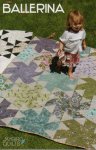 Ballerina

Ballerina is ideal for showcasing large scale fabrics. Select a contrasting background fabric to create these dancing blocks. The pattern designer used the 12" Finished Sized Creative Grids ® 60 Degree Triangle Ruler, available here, to complet


Bourbon Street Quilt Pattern

Let Sassafras Lane Designs take you on a stroll down Bourbon Street!


Bowman's Beach

This lap quilt can be a wonderful reminder of those lazy relaxing days of summer, whether at the beach or at the lake ... gorgeous done in batiks!


Cattails Quilt Pattern and Kit

From Judy Niemeyer and Quiltworx, Cattails is a beautiful lap or wall quilt.


Chopsticks

We've fallen in love with the patterns from Jaybird Quilts, and this one is no exception. Large and small triangles weave a festive Asian flair wit this crisscross of another kind. Perfect for a sushi picnic (or ANY picnic), you'll want to pick up C



Out of Stock
Christmas Ribbons Quilt Pattern

Make a Christmas Ribbon quilt, or a spring/summer daisy quilt - your choice!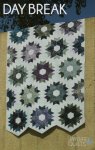 Day Break Quilt Pattern and Kits

Welcome the morning with this lovely Day Break quilt!


Deco Garden Fabric Kit

Deco Garden Fabric Kit


Deco Garden Quilt

Deco Garden "In The Round" - now available as a complete pattern!


Disco Quilt Pattern and Kits

Dream of dancing the night away? Let the mirror ball effect of this quilt carry you away!


Ditto

Another dramatic quilt from Jaybird Quilts, made simple with the use of Creative Grids ® Lazy Angle ® Ruler, this quilt is also great for large scale fabrics combined with small and medium scale prints to create a unique quilt in three different siz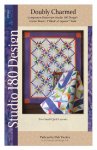 Double Charmed Pattern

Doubly Charmed Small Quilts Pattern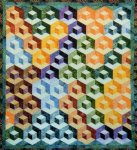 Double Dip Quilt Pattern and Kit

Have you always wanted to make a Tumbling Blocks quilt but were afraid of the "Y" seams?


Exploding Heart

Exploding Heart


Feathers Quilt Pattern

Feathers Quilt Pattern


Freckles Frenzy

This bargello-style quilt pattern was designed by Patti Carey, initially as a way to feature Northcott Freckles line of fabrics. However, it's perfect for batiks and their "blendy" personalities.



Out of Stock
Hugs & Kisses Lap Quilt

A colorful lap quilt from Itzaluludesigns, Hugs & Kisses is perfect for using up those scraps you've been saving,


Hunter's Lodge

Hunter's Lodge is a companion pattern for the new Rapid Fire Hunter's Star large star ruler.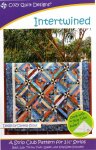 Intertwined

Looking for a pattern that can be made from 2.5" strips? How about "Intertwined" from Cozy Quilt Designs?


Inversion

Don't you love Maple Island Quilts? Their designs are unique, the instructions are clear, they're perfect for batiks ... they're winners all the way 'round.


Josephine's Knot

Josephine's Knot is another winner from Debbie Maddie of Calico Carriage Quilt Designs!



Out of Stock
Juggle Quilt Pattern and Kit

This free-spirited quilt pattern from Thimble Blossoms is perfect for the new Honeycomb packs!


Junk to Jems

Looking for a way to use up your scraps? Here's a quilt that's a perfect way to start bashing that stash!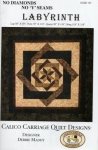 Labyrinth

Labyrinth is another winner from Debbie Maddy of Calico Carriage Quilt Designs!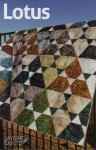 Lotus

Brand new from Jaybird Quilts! "Lotus" is a fantastic pattern for showing off those larger scale prints that are just too pretty to cut.


Market Place Mosaic

This beautifully classic design from Morning Glory Designs is reminiscent of a Moroccan tile floor and is beautifully executed in batiks!


Migration Quilt

BRAND NEW from Debby Maddy at Calico Carriage Quilt Designs: MIGRATION!


Night Sky Quilt Kits

You should have heard the gasps when this quilt was revealed at Market!


Night Sky Quilt Pattern

You'll love this new pattern from Jaybird Quilts - bright, cheery and NO "Y" SEAMS!


NO SEW Pie to Go! II

You'll LOVE these sweet quilts that are layer-cake friendly with NO PIECING required. Truly!



Out of Stock
Northern Lights Quilt Pattern and Kit

This dramatic quilt is put together quickly and easily using the Hex N More ruler. The pattern gives you directions to create five different sizes of quilts (baby, lap, twin, queen or king) and is a great way to show off some beautiful quilting. Use y


Oasis Quilt Pattern

We fell in love with Oasis the moment we saw it ... we could just envision a desert mirage of water and trees surrounded by drifting sands ...


Op-Art Kaleidoscope Quilts

Funky stars or optical illusion?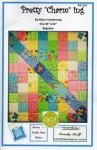 Pretty "Charm"ing Quilt Pattern

Need a new pattern for those charm packs you've been collecting? This beginner-level quilt could be just the ticket! The pattern is easy to make and you can change up the theme to suit the recipient.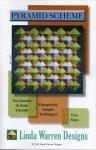 Pyramid Scheme

This is a Pyramid Scheme we can love! With five different sizes, this deceptively simple pattern gives you a quilt that looks 3-D.


Radiant Suns Pattern + Templates

Radiant Suns Pattern + Templates



Out of Stock
Ribbon Riot Quilt Pattern

Ribbon Riot Quilt from Cara Gulati


Rough Stones Quilt Pattern and Kit

Gleaming emeralds sparkle in this contemporary quilt. Mismatched sizes take the need for perfection off the table for built-in success! The movement of the blocks keeps your eye flowing through the quilt.


Russian Rubix

We love this pattern from Prairie Grass Patterns - partly because it's bright, and partly because of the hexagons!



Out of Stock
Science Fair

Another great pattern from Jaybird Quilts, "Science Fair" is a complicated-looking quilt that is really easy to construct.


Sea Islands Quilt Pattern

Sea Islands Quilt Pattern and Kits


Shadowbox

This striking pattern is another winner from Mountainpeek Creations (TM). Minimal effort produces maximum graphic effect with this winner!



Out of Stock
Smokey River Quilt Pattern

Well-written instructions from Whirligig Designs will have you completing this quilt in no time. Designed for Stonehenge Strips, this quilt looks gorgeous in batiks!



Out of Stock
Soho Sampler

From Sandy Gervais, this beautiful sampler includes pieced and appliqued blocks.


Solstice Quilt Pattern and Kit

There is no reason to be afraid of curves in this stack and shuffle curvy quilt! There are no templates, so no two will be exactly the same. Stack, cut and shuffle – that is all there is to achieving this innovative design.


Southwest Sunrise Quilt Kit

Southwest Sunrise - stunning quilt with a story


Star Crossed Love

The Star Crossed Love quilt was designed as a companion pattern for Marie Bostwick's "A Thread So Thin", using the Rapid Fire Hunter's Star ruler.


Star Stuff

Turn those scraps you've been saving into star stuff!


Stars of Wonder

It might be hard to believe, but this gorgeous quilt is made up entirely of half-square triangles!


Steppin' Out!

Calling all flirty girls!


Steppin' Out!

Calling all Flirty Girls!


Summer Solstice

The word solstice derives from Latin sol (sun) and sistere (to stand still). Now you can capture that spirit with Judy Neimeyer's paper-pieced Summer Solstice pattern with this spectacular quilt.


Taffy

Bet you can't resist the pull of this sweet taffy! Star blocks stretch across this lite, lively and very tasty quilt in this pattern from Jaybird Quilts.


Tango Quilt Pattern and Kit

This fun quilt is made in short order using Creative Grids ® "Spider Web" ruler.


Taos Quilt Pattern

Taos! The colors and design of this beautiful quilt immediately put me in mind of a New Mexico festival and the name "Taos" seemed perfect.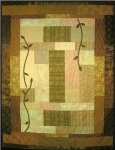 The Clearing

Let this quilt take you to the secret part of the forest. The Clearing is the quiet, calm and peaceful center of a beautiful piece of nature at its best. Bring a slice of the outdoors inside with this wonderful lap quilt (58" x 74").


Tree Farm Quilt Kit

This lovely quilt pattern from Laundry Basket Quilts is a wonderful stash buster!


Wildflowers Quilt

Bring the beauty of wildflowers indoors with this fresh & cheery quilt.