Animal Stackers

From Bird Brain Designs, an adorable collections of animals designed for tea towels but suitable for so much more!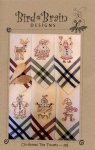 Christmas Tea Towels

Have some holiday fun making pretty tea towels that are useful too!



Out of Stock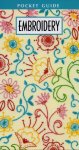 Embroidery Pocket Guide

New to redwork or hand embroidery? Need a refresher "course"? Try our handy pocket guide to embroidery!


Merry, Merry Dish Towel Kit

Three beautiful designs (a ribbon-wrapped candy cane, a ribbon-tied bunch of holly and a lovely ornament) are in this pattern from Crabapple Hill Studio.


SALE:
$ 1.00-$ 20.00

$ 1.00-$ 17.00





Mind Your Mama!

Things you've heard and said yourself how many times? And the bottom line is "Mind Your Mama!"


Night Before Christmas Redwork Pattern and Kit

"The children were nestled all snug in their beds…" is embroidered on the border of this darling pillowcase, using Crabapple Hill's sweet and dreamy design.


SALE:
$ 10.00-$ 34.99

$ 10.00-$ 29.00





Patchwork Loves Embroidery

Delightful designs from Down Under!


Printable Sticky Fabri-Solvy

New from Sulky is this printable Sticky Fabri-Solvy, our new favorite hand-embroidery helper!